KPTC Support Programs
These programs have taken place in support of the Kiwanis Pediatric Trauma Center program:
---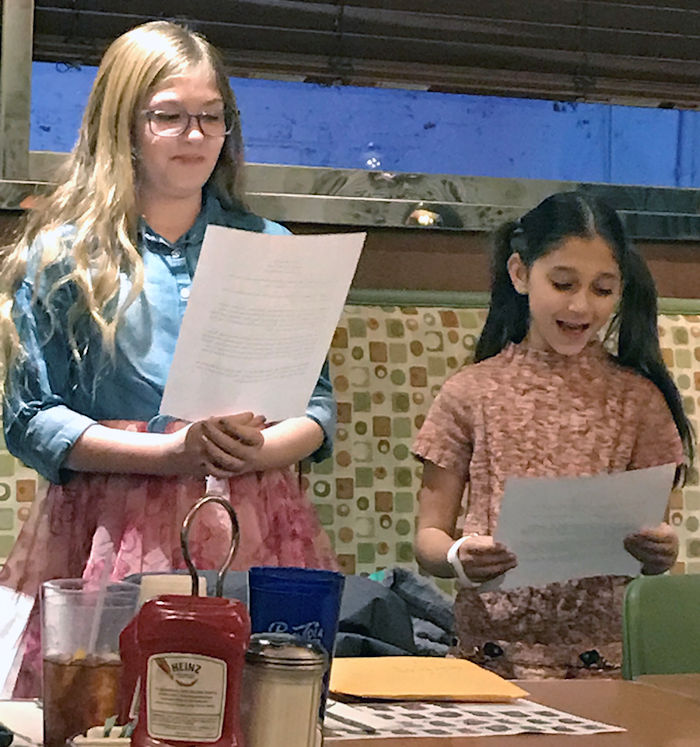 Bowling Green K-Kids Briana Gismondi, 5th grader, (left) and Ava Ruperto, 4th grader, (right), presented KPTC with the proceeds of $875, from the Christmas 2017 season of caroling.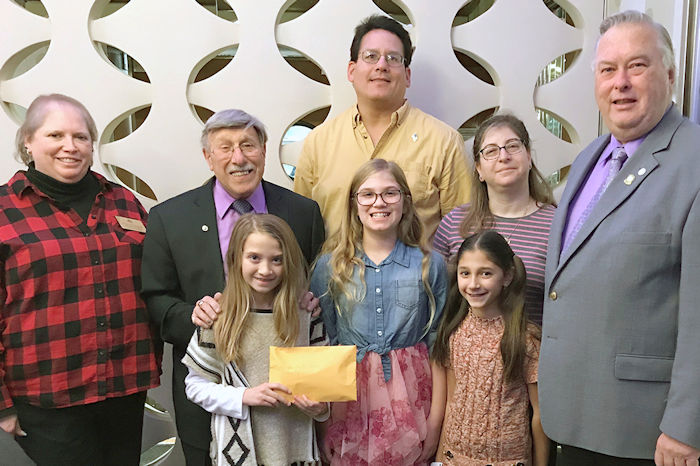 SPL Co-chair Lisa Santer, KPTC President Joe Corace, SPL Co-chairs Dave and Gail Cummo, KPTC Treasurer Mike Siniski. Front row: Bowling Green K-Kids Kayla Gismondi, Briana Gismondi, and Ava Ruperto present the envelope with $875 in it.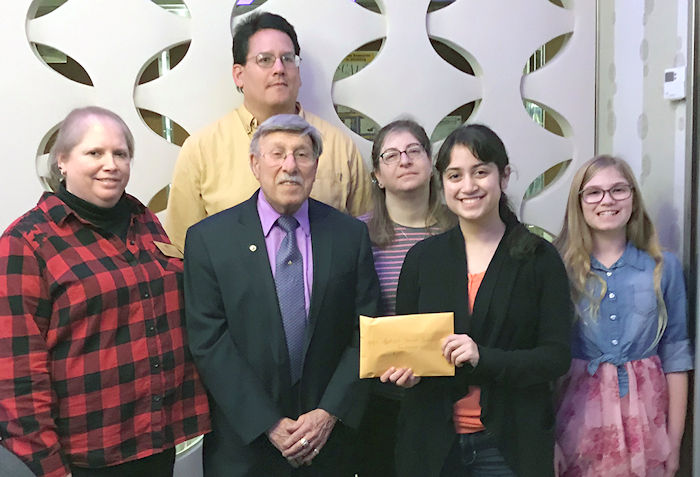 From left, back row: SPL Co-chairs Dave Cummo, and Gal Cummo; front: SLP Chair Lisa Santer, Foundation President Joe Corace, SLP Chair Shermeen Kahn and Briana Gismondi. Shermeen present the proceeds from the recent Applebee's fundraiser, $1,520.