Safety Program for Elementary Pupils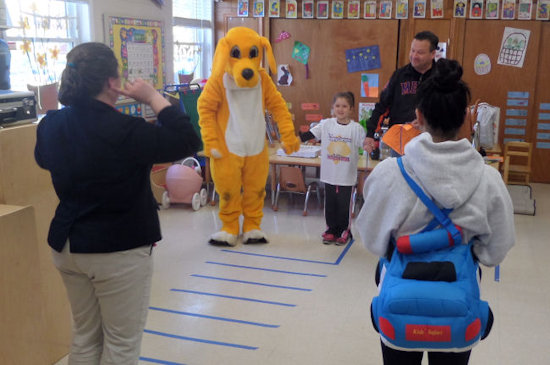 YCMA Mascot Harlie helps a girl learn pedestrian safety.
A safety program for elementary pupils which is presented by the KPTC Service Leadership Committee members is available.
Topics include bicycle and bicycle helmet safety, swimming safety, pedestrian safety and calling 9-1-1.
To schedule a presentation, contact: Foundation President Joseph Corace, (347) 235-0464 or by e-mail to joecorace@aol.com.