Foundation History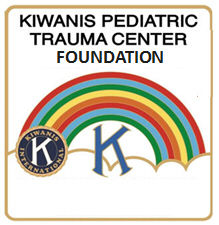 In 1991, the New York District of Kiwanis International and its Foundation agreed to form an alliance with the North Shore University Hospital in Manhasset, Long Island, to create the Kiwanis Pediatric Trauma Center (KPTC), the only one of its kind in the region.
After much research and numerous meetings of Kiwanis, officials along with doctors and staff of the Hospital, through the efforts of Dr. Edward Pierce, then Lt. Gov. of Long Island North Division, and a select committee chaired by Past Kiwanis International President Anton J. "Tony" Kaiser, the 1990-91 District Board under Gov. Ralph J. Vasami, voted unanimously at its final meeting to approve the alliance and to undertake Pediatric Trauma as an on going District Project. Officially dedicated during October 1991, promotion and implementation of the project began during the term of 1991-92 Gov. Alfred J. Bevilaqua to insure that the Kiwanis Pediatric Trauma Center would become a reality.
The alliance between Kiwanis, an internationally renowned community service organization, and the Manhasset based tertiary-care teaching hospital, created a humane and financially viable service care which began functioning immediately. Its major components are sophisticated medical care, education aimed at both the professional and the lay community, and a Kiwanis established support mechanism for the child's family.
The medical components at North Shore University Hospital were already in place. A designated area in the institution's Emergency Department treats seriously injured children and is equipped for sophisticated pediatric trauma care. A full-time core of pediatric specialists, supported by pediatric residents and Fellows, along with an outstanding attending physician roster, provides any and all needed treatment. This roster includes pediatric neurologists and neurosurgeons, trauma surgeons, orthopedists, anesthesiologists, emergency specialists, and critical-care physicians. Support for these youngsters also now includes a 15-bed intensive-care unit. Many of the severely injured children treated are transferred, through affiliations and screening, from primary and secondary community hospitals to North Shore by ambulance or helicopter.
The KPTC's commitment to these children, however, is not solely to provide optimum medical care. Kiwanis, in conjunction with North Shore, has undertaken educational programs and created a family-support network. Campaigns to prevent injuries to children are undertaken by many involved Kiwanis clubs, and North Shore has initiated educational programs geared to Emergency Medical Service personnel. In addition, Kiwanis clubs have established committees in their own communities to provide practical help to families of injured children.
Our alliance has its precedent in the Kiwanis Pediatric Trauma Institute at New England Medical Center in Boston Founded in 1980. That hospital-Kiwanis alliance has made it possible to treat thousands of seriously injured children and provide training for more the 7,000 emergency medical personnel in the six-state area.
In 2016, the Foundation membership agreed to change the foundation's legal name to Kiwanis Pediatric Trauma Center Foundation. Following that vote, the foundation's board voted to widen its service opportunities to Level One trauma centers operate in Long Island, New York City, Westchester, and the Hudson Valley.
In 2017 the Stony Brook Children's Hospital was added to the foundations's area of service.